Do you want to know about buying baby shower gifts? Babies are delightful. They are indeed a gift to humankind and bring with them a prolonged period of a huge responsibility.
The very thought of them puts a smile on our face, but is it the same for a mother?
Yes, of course, it is for her as well. It is because after a considerable period of battling with her life for herself as well as her baby, mother pants to have a close look at her little one. 
The birth of a baby surely fills everyone with inexplicable joy, but the period before that is the most crucial time. It is bound to be because it is a time that is fraught with anxiety, depression, and pain. Nevertheless, it is something to be proud of and celebrated. So, different cultures put together celebrations of variegated forms to cheer an expectant mother. Though these festivities are known by a plethora of names, they are meant to shower the would-be mother with gifts. 
Baby Shower, The Ceremony, And The Gifts
A baby shower is the English name of the ceremony, which commemorates the phase of motherhood and bestows gifts on her. These gifts are meant to cheer the mother and everyone brings gifts for the yet-to-be-born baby. These gifts range from presents for the mother, food, flowers, and numerous other presents for the baby.
Oh! You probably have got an invitation to a baby shower next week, haven't you? Yes, and the gifts? If you have not thought about them or are confused regarding what to buy, then keep scrolling.
Choosing Baby Shower Gifts
Gifts are tough to choose, and no wonder it is the hardest choice you need to make when you are going to gift a baby. Thus, if you are stuck and clueless regarding what you should gift on the occasion of your next baby shower, then check with these factors to choose an appropriate gift. Dive into them now:
Colorful and Cheerful
Colors bring us joy and are symbolic of happiness since ancient times. Moreover, children love vibrant colors. It lifts their mood. The exposure of vibrant colors has many positive effects on our minds. Thus, if you are looking for a baby gift, look for something bright and colorful for the baby to smile.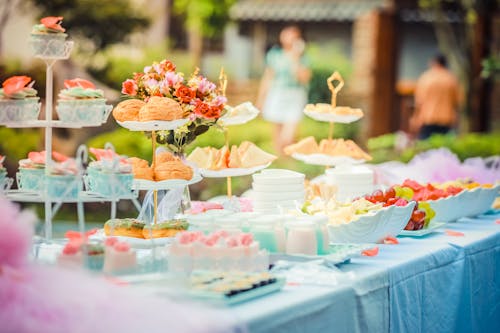 Non-Toxic
Stay away from any substances that might be toxic for the baby. It is imperative to check with the material with which the gift item is made because babies are tender and susceptible. Therefore, steer clear of every other gift stuff which you think might be toxic for the child. It is better to ask the shopkeeper and double-check the item yourself before buying it.
Stay Away From Sharp Items
When it comes to selecting gift items for babies, you should never go for one with sharp surfaces and point ends. Babies have not got the discretion of determining their safety. Hence, you should take the utmost care of choosing something that shall be safe with the little one.
So, study these things before buying your baby shower gifts to gift the mother an innovative and enjoyable gift for her baby. Enjoy!